Business as Usual
Energy
Continued centralization of the energy system. With no carbon management strategy, energy is fueled by least cost sources (usually fossil-fuels). Low innovation and minimal investment in the transmission grid, energy generation system efficiency and low-carbon technology. Incremental advancements in demand management.
---
Agriculture
Continued limited investment in regional agriculture and decreasing area of agricultural land use. The remaining agriculture in the region is dominated by conventional, 'open-loop' farms. Subsidies favor commodity crops and high-acreage.
---
Land Use
Continued fragmented/opportunistic development. Sprawl according to local 'as-of-right' zoning and urban disinvestment. The minimal investment in regional transportation is focused on personal vehicles. Maintenance of natural lands conservation rates.
---
Water
No change to Clean Water Act application and implementation and slow adoption of new criteria. Continued unequal regulation of point source pollution and lack of regulation of non-point pollution. Investment in wastewater, drinking water and stormwater infrastructure insufficient to meet future needs. Per capita water withdrawals remain at 2005 levels.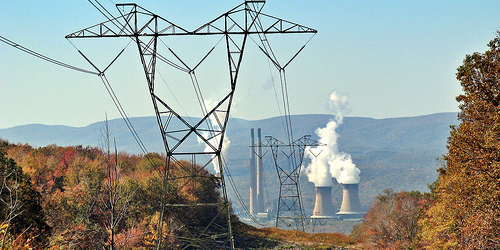 Image: Pennsylvania coal plant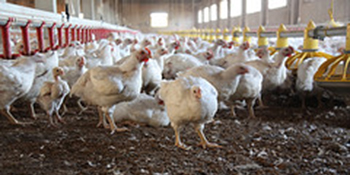 Image: Chicken farming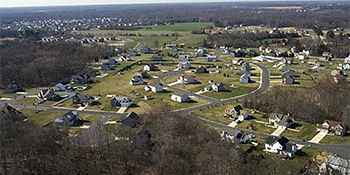 Image: Urban sprawl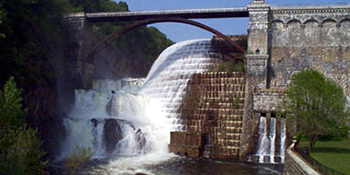 Image: New Croton Reservoir